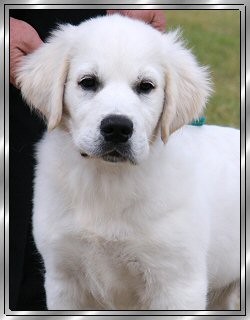 Puppies as young as 4 months can start training
Enrolment
New!!  TEMPORARY CESSATION OF NON MEMBER ENROLMENTS & ORIENTATION NIGHTS
Updated Tuesday 05/04/2022: Due to delays in Council completion of our training grounds we are unable to accept the enrolment of any further new members at this point.  There will be a temporary suspension of new enrolments from people who are not current members or who did not join at the March 2022 Orientation Night.
Please continue to watch our club website or Facebook page for updates.
NEW MEMBER ORIENTATION NIGHT – 1ST MARCH 2022 
The first new member orientation night for 2022 will be held at 7.00pm on Tuesday 1st March at Blacktown Showground.  People wishing to attend are required to book at to attend, with a booking fee payable which will be credited towards your new membership.  CLICK HERE to book and pay for your space to attend the new member orientation night and for further details about the new member orientation night.
Please be aware that people who attend without making a booking may not be able to attend the orientation night due to space and seating limitations.
Proof of Vaccinations – Dogs:  Please bring proof of up to date, full vaccinations for your dog to the orientation night.  Your dog will not be allowed on the grounds without this.
Proof of Vaccinations – People:  Anyone attending New Member Orientation Nights, Club Meetings or Training classes MUST provide proof of "up to date" Covid vaccination status, or proof of a "Genuine Medical Exemption" as per NSW government regulations.
As we have limited space in the building, we request that no more than 2 people (13 years+) per household be booked to attend.  Children may attend only if absolutely necessary.
How to enrol:
New members are welcome on the first Tuesday of the month, except JANUARY, MAY and DECEMBER at the Dining Rooms, Blacktown Showground Precinct, Kent Street, Blacktown. Dogs must be at least 4 months of age and must be fully vaccinated.
An orientation session is conducted for new members which commences at 7.30 pm. It is recommended that new members arrive by 7.20 pm as there is a small amount of paperwork that needs to be completed. Please do not bring your dog with you for this orientation session. You will need to bring your dog's vaccination papers. For further information please contact the Club President via e-mail info@bktc.org.au
New Memberships and Fees:
All memberships are current for 1 year and are current for the financial year.
ANNUAL FEES
Single membership:
From $110.00 (includes joining fee and annual training fee)
Dual membership:
From $140.00 to $160.00 (includes joining fee and annual training fee)
Single membership pensioner and junior membership:
From $70.00 (includes joining fee and annual training fee)
Dual membership pensioner or junior membership:
From $90.00 to $100.00 (includes joining fee and annual training fee)
Included in your membership fee is the club's magazine – 'The Blacktown Bark'. This magazine is issued to members bi-monthly. If you would like to submit articles or advertise your business, please contact our publicity officer.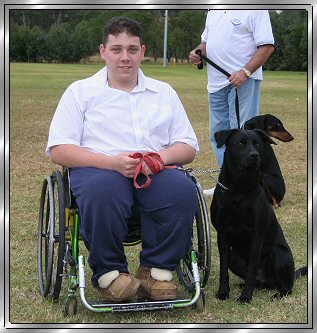 Tim with his dog "Chopper"
The club caters for people with disabilities